SAN FRANCISCO — A federal jury on Thursday convicted the man who attacked Paul Pelosi, husband of former House Speaker Nancy Pelosi, with a hammer during a break-in last year at the couple's San Francisco home.
David DePape looked down and showed no emotion as the panel found him guilty of attempted kidnapping of a federal official and assault on the immediate family member of a federal official.
The unanimous verdicts were reached by the panel of 12, pulled from a pool of 15 jurors and alternate jurors that was comprised of 12 men and three women. They deliberated for seven hours over two days, about 4 1/2 hours on Wednesday and 2 1/2 hours on Thursday.
DePape, 43, faces up to life in federal prison and he's still on the hook for state charges — attempted murder, assault with a deadly weapon, elder abuse, residential burglary, false imprisonment and threatening the life or serious bodily harm to a public official — connected to the terrifying invasion of Pelosi's Pacific Heights home.
Paul Pelosi, 83, sustained a fractured skull in the Oct. 28, 2022, attack.
"The Pelosi family is very proud of their Pop, who demonstrated extraordinary composure and courage on the night of the attack a year ago," according to a Pelosi family statement on Thursday. "Thankfully, Mr. Pelosi continues to make progress in his recovery."
The verdict came at the tail end of a chaotic Thursday morning in San Francisco.
Commuters faced road blocks and closures throughout California's fourth biggest city as it hosted the Asia-Pacific Economic Cooperation (APEC) summit.
And about 6 miles northwest of the courthouse, protesters demanding a ceasefire in Gaza took over inbound lanes of the Bay Bridge — the famed span that connects Oakland and San Francisco.
In this federal case, DePape and his defense never contested that he broke into the Pelosis' home and hit Paul Pelosi with a hammer.
Instead, the defense attempted a narrow argument that DePape never intended to kidnap anyone and his actions that late night and early morning were not tied, specifically, to Pelosi's work as a federal lawmaker.
Instead, the defense tried to claim that DePape wanted to use Pelosi and her husband to help him reach a person the government has labeled "Target 1." That person has been identified as Bay Area scholar and University of Michigan professor Gayle Rubin, a leading academic in feminist theory and queer studies.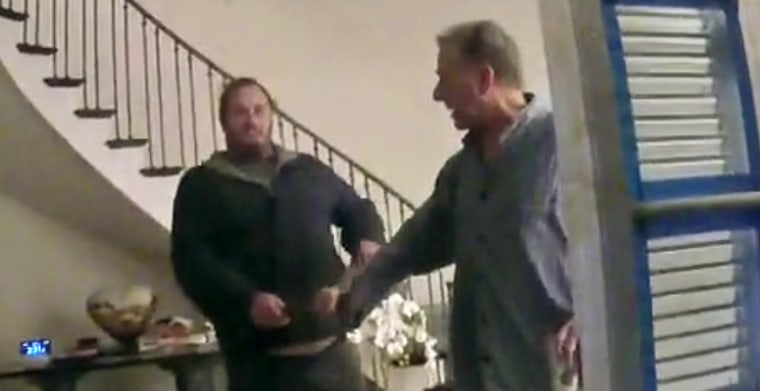 Before closing arguments commenced Wednesday, a member of U.S. District Judge Jacqueline Scott Corley's staff and a juror were in the same elevator when they overheard two people discussing the case, the court employee said.
The elevator riders apparently supported the defense's contention that Rubin, and not Pelosi or her husband, was DePape's true target, according to the court employee.
That panelist, juror No. 3, was allowed to remain on the case and Corley reminded the jury to only consider evidence heard in court.
The trial in downtown San Francisco laid bare the corrosive impact of conspiracy theories and misinformation in modern politics.
DePape surprisingly took the witness stand in his own defense Tuesday and rattled off a long list of baseless allegations and grievances — many of which regularly echo through far-right circles — that motivated him to break into Pelosi's home.
This is a developing story. Please check back for updates.
Chris Young reported from San Francisco, and David K. Li from New York City.